The first ever double finalist of the Poland Got Talent Show. As a Flag Man, he presented artistic gymnastic and power demonstrations on a vertical pole, aerial pole and straps.
Ha has been doing acrobatic performances continuously since 2014. Before that, he used to train speed climbing. He was a member of the Poland National Team and represented the Country at international competitions all over the World.



– 1st place – Got Talent's Audience Award in 2014,
– 3rd place in the Poland Got Talent Show in 2017.,
– 1st place – Speed Climbing Worldcup 2011.


Łukasz has also performed for Pope Francis during the World Youth Days in Kraków 2016. He took part in both German and Slovak-Czech editions of Got Talent Show. He was invited for a performance to Egyptian television and the TVP2 Breakfast TV. Filip Hajzer hosted him in his program "How did it happen?" On TVN Turbo and, and he appeared in the Samsung advertising.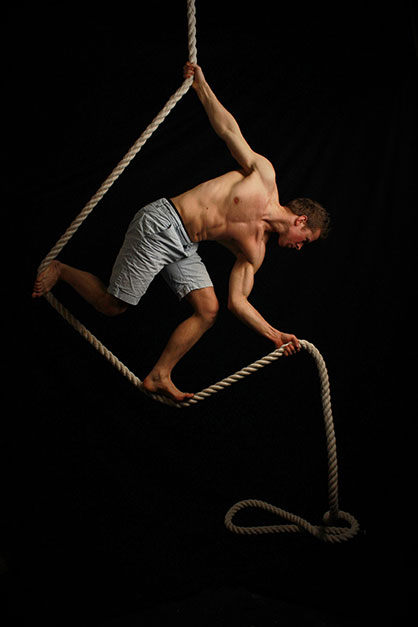 During his shows Łukasz proves that
the impossible does not exist. Denying the laws of gravity he creates a show, that can not be forgotten.

Let yourself be surprised…
YOU HAVE A QUESTION?

WRITE
YOU HAVE A QUESTION?

WRITE